Ifu Ennada Prays"—May those who don't believe COVID-19 is real contract it"
Reality TV Star, Ifu Ennada prays that those who don't believe in COVID-19 should contract it.
Taking to her social media handle, Ifu Ennada attacks everyone who does not believe that Coronavirus is real.
She prays that those who don't believe in the novel virus to contract the disease, suffer from it but survive it.
The reality star made this prayer after she accused most people of not believing that the novel virus still exists despite the hikes of death caused by the virus.
Read her post below;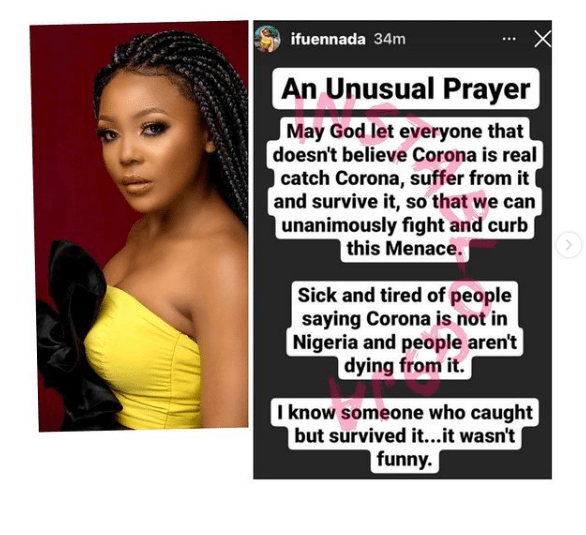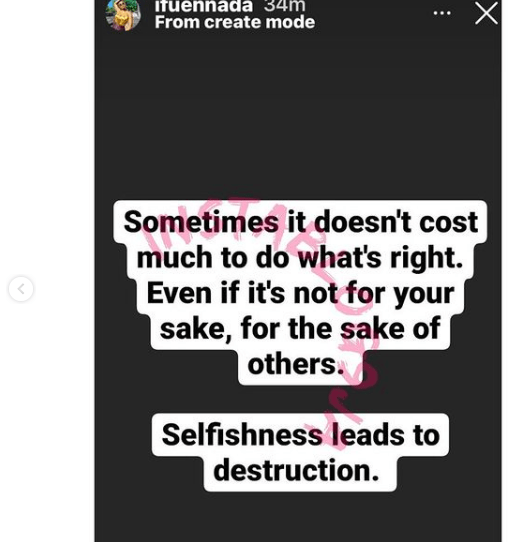 She further laments that's she sick and tired of people saying the virus is not in Nigeria while people are dying from it.
Advising on what they should do to curb the spread of the novel virus, she advised that people do the right thing and it does not cost much to do what is right and needful.
Selfishness she adds leads to destruction.